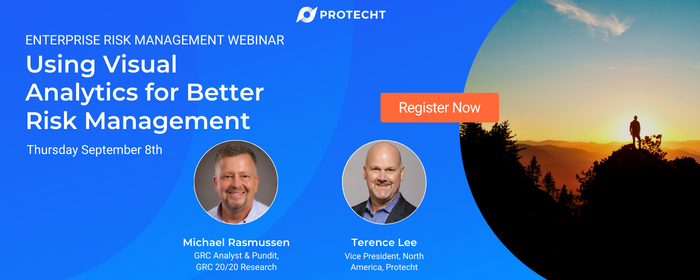 Hello Global Risk Community member,
The old adage goes, "a picture is worth a thousand words". When it comes to managing enterprise risk, this rings so true. Applying qualitative and quantitative metrics such as risk appetite, risk tolerance, risk assessments to a variety of activities across the organization using spreadsheets is very difficult. There is an easier way.

Join Michael Rasmussen and Terence Lee for a session on visualization of enterprise risk.