COLUMBUS OFFER : GET 5% OFFON ALL THE WEBINAR
LIMITED PERIOD OFFER
OVERVIEW
Dealing with leave laws and compliance is confusing at best; dealing with multiple leave laws at once is that much more difficult. Adding to the complexity are new decisions from the case and federal regulations that mandate employers to consider multiple types of leave or accommodation when an employee requests accommodation. This program will separate the laws, discuss the necessities of each and then, in a simple, accessible way, provide a toolbox of practical tools to enable human resources to sort out how each law works with every other relevant leave law.
WHY SHOULD YOU ATTEND?
Maintaining compliance with the leave laws is extremely complicated in this day and age; maintaining compliance with multiple laws at once is exponentially more difficult. Any who is fairly new to human resources should attend this program to learn all about how these laws can be dealt with effectively and correctly.
AREA COVERED
We will cover the following:
FMLA
ADA
USERRA
Workers Compensation
Unemployment Compensation
HIPAA
Relevant caselaw on these laws
LEARNING OBJECTIVES
This program will discuss each of the health-related leave laws:
This program will also cross reference and explain the relationships between each of these laws and how they interact with each other so that compliance is maintained.
WHO WILL BENEFIT?
SPEAKER PROFILE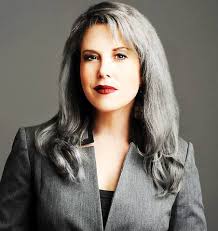 Deirdre Kamber Todd, Esq., is a partner with The Kamber Law Group, P.C., a next-generation law firm located in Allentown, Pennsylvania. With fifteen years of experience, Deirdre focuses her practice on labor and employment law, social media and technology law, HIPAA, and business law. Specific areas of her employment law practice include discrimination, wage and hour, restrictive covenants, business contracts, unemployment compensation, LGBT issues, labor disputes, FMLA, military leave, social media litigation, information privacy and technology, agency compliance, and medical record privacy.  
Her clients include companies, non-profits, governmental entities, and individuals. Her work includes consultative and legal services, from outsourced HR and social media services to hearings, litigation, and appellate work. She also regularly provides training and education for companies and individuals. She is licensed to practice in New York, Pennsylvania, and the U.S. Supreme Court, and she also has been admitted as an expert witness in social media and networking. 
Deirdre is the recipient of a number of awards and recognitions: she was selected as one of the "Top 20 Under 40" by the Pennsylvania Business Journal, she received the Ethics Award from the New York State Bar Association, she received a grant from the Public Justice Foundation for her pro bono work on HIV/AIDS, and she was recently nominated as one of the top twenty-five women of influence in the Lehigh Valley. 
Aside from the practice of law, she serves as the President and Diversity Chair for Society for Human Resources Management (SHRM) Lehigh Valley. She currently teaches as an adjunct professor at DeSales University in the MBA Program in both the HR and Healthcare Concentrations. She has earned her Juris Doctor from Hofstra University School of Law, a distinguished master's degree in International Studies from the University of Limerick, in Limerick, Ireland, and a bachelor's degree from Brandeis University. 
For More Information - https://bit.ly/2XV4pMc
Phone: +1-661-336-9555
Website: https://bit.ly/2XV4pMc