OVERVIEW
Forms 1099-NEC and 1099-MISC have changed for 2020 and again in 2021. This webinar will help you stay compliant by covering what these forms are, when you need to use them, how to file them, and other scenarios you may encounter. We will cover a form called Form 1099-K, which interacts with the Form 1099-NEC, and changes enacted in the American Rescue Plan which will impact the 1099-K. We will also cover new topics based on feedback from audiences in prior webinars, such as how to handle payments made to contractors through Venmo.
 WHY SHOULD YOU ATTEND?
This webinar will help you keep compliance with your Form 1099 filing obligations.
 AREA COVERED
A look at the 2021 versions of the forms
What is a 1099?
Who issues 1099s?
When do corporations get 1099s?
What is a medical or healthcare payment?
What is a medical payment?
What exactly is "box 3 Other Income"?
Due dates and penalties
The new e-file mandate
Form 1099-K: what is it and how does it impact the 1099-NEC?
Dealing with Venmo payments
Backup withholding
Using Form W-9 for compliance
Handling reimbursements to contractors
 LEARNING OBJECTIVES
Learn what 1099s are
Explain who files 1099s
Understand due dates
Understand how to file, including the new e-file mandate
Explain what a Form 1099-K is
Understand reporting obligations when a payment is subject to 1099-K rules
Explain what a CP-2100 letter is
Understand how to handle reimbursements to contractors
 
 WHO WILL BENEFIT?
Business Owners
Managers
Office Managers
Bookkeepers
CFO's
Controllers
Accountants
SPEAKER PROFILE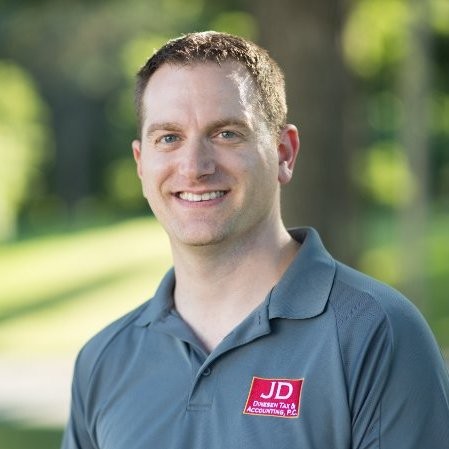 Jason Dinesen is the President of Dinesen Tax & Accounting, P.C., a public accounting firm in Indianola, Iowa. His practice focuses on accounting and bookkeeping services, tax preparation and business advising to individuals with a business focus ranging from home-based businesses to multistate corporations and not-for-profits. Dinesen has extensive experience working with a third-party administrator of retirement plans and is a prior presenter of multiple 1099 seminars. Dinesen majored in corporate communications with a minor in management from Simpson College
For More Information - https://bit.ly/3kcZRJZ
Phone: +1-661-336-9555
Website: https://bit.ly/3kcZRJZ