In today's competitive business world, no one can afford to make mistakes. Well, this is pretty common with the new and young entrepreneurs who lack expertise and skills required to stay in the market.
As a writer, I have observed that most of us lack on the initial stages of development in a business which is WHY most of the start-ups fail before time. To solve this problem and help your business grow I have concluded my advice for all the young minds.
Let's begin.
Lack of a Direction 
Even if you are a fresher or newbie in the business world, don't worry. You can always sit back and analyse what is going wrong.
It is necessary to always be on track and hold on to the vision of your business as all of your activities align with the motive with which you initiate a business. The mission and vision you have should justify your efforts and of the others working with you.
Plan your strategies well in advance and decide the course of action accordingly. Have a solid viewpoint and keep up the spirit which made you start the business.
Incomplete or No Research 
Do not rely on your outsourcing partners or people you work with completely.  Take out some time for your business and analyse your competitors, market trends and the growth of your business.
You can also make changes in your business plan according to the situation and ease the pressure. Set your priorities clearly and never mix up two or more things. Keep your to-do list short for the time and try to stick by it.
Build your strategies around your research or analysis and try to focus on your competitors. The way they handle a similar situation or may be even much complicated will provide you an insight of dealing with such stuffs and survive the market competition.
The Perfect Candidates 
It can be difficult to search for your desired candidate among such a large population. Here, you need to adapt a 'customer centric approach'. Decide the job role and its responsibilities according to the candidate you wish to appoint and keep all the details clear.
If you are using a third party service to hire candidates for your business or company, be specific about your requirements. Take time to shortlist the candidates and try to understand their profile and character.
Be vocal about all the expectations to the candidate during the initial hiring proceedings so that both the parties are aware of what they suppose to deliver. 
Mastering the Buyer's Intent 
Entrepreneurs must always work in the direction of building a strong relationship with their customers. Thank them for the support and acceptance they have given to you and your business.
Focus on making or promoting such products or services which help your customers solve their problems.  Customers are the only ones who can make or break any business, and if you have a strong relationship with them, then they will always support you even in your bad times.
But to achieve this it is important to operate your business not just for profits but for your customers. Understand your buyer's persona and what they need the most.
Be patient and Consistent 
When you do not feel like anything's going right or, there's a rough patch in your business do not let yourself down. Be in the company of people who keep you motivated and positive.  
Keep your mind diverted from the negative thoughts and try to focus on how you can improve the situations. Stay away from people who criticize you and want to put you down.
Work on your skills and let your actions speak for you. If the situations are taking over you, then spend some time in peace or read motivational books. Prove your worth, and all good will come to you.
Planning the finances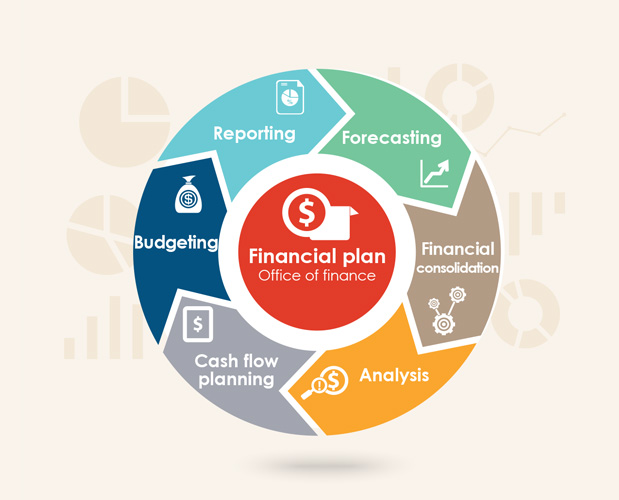 To make sure that your start-up or business does not end up in the middle of nowhere, start planning from today. Yes, this is the ultimate step of saving yourself from a situation of crisis.
Make notes of all the inflow and outflow of cash and make a list of how, when and where to invest. Monitor your expenses and minimize their costs. For this, you can also take the help of the different accounting systems to save time and effort. 
Maintain a healthy relationship with all of your vendors and creditors. Keep everything on record and clear from the initial financial dealing.