In today's exponentially disrupted business environment, incremental improvement is not enough. It is not enough to win today. We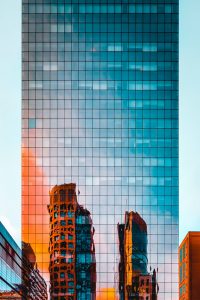 have to be able to continue to evolve today and in the future.
In the world of unprecedented disruption and market turbulence, Business Transformation today revolves around the need to generate new value. We need to unlock new opportunities, to drive new growth, and to deliver new efficiencies.
Yet, the reported failure rate of large-scale change programs has hovered around 70% over many years. The momentum of a Business Transformation has not been sustained and bad habits keep on reasserting themselves.
Unlocking the Process of Business Transformation
Business Transformation is a process of change that enables the business to cope with shifts in the market. It is the process of fundamentally changing the systems, processes, people, and technology across a whole business or business unit. This is needed to achieve measurable improvements in efficiency, effectiveness, and stakeholder satisfaction.
Business Transformation may need to be undertaken when there are external changes in the market. It could be that the company's products or services are out of date. It could be that funding or income streams have changed. There might new regulations that are being enforced and market competition is becoming more intense.
Either way, Business Transformation has become today's call of business as companies need to sustain momentum in a world of unprecedented disruption. However, when transformation fails, companies revert back to old habits causing performances to lag. We underestimate the difficulty of kicking old habits and developing a healthy new approach.
Getting Business Transformation right and sustainable requires more than an A-to-B roadmap. It requires an integrated approach that links business strategy to transformation ambition to executional discipline.
The 5 Critical Actions to Sustain Transformation Momentum
1. Take an independent perspective.
Companies continue to look for fresh facts rather than accept the status quo. We need to guard against falling back on negotiated targets that Managers will accept easily.
2. Think like an investor.
Thinking like an investor focuses on and creates value. There must be a constant challenge and a pursuit of new sources of value.
3. Ensure ownership.
Business Transformation can only be sustained if there is buy-in from Management and centrally owned initiatives are embedded in budgets.
4. Focus on execution.
Focus on execution is continuing the pace of execution even if initial improvements have already been achieved. Focusing on execution ensures that targets are sustainably achieved. It is essential that the vibrant pace of executing change must never falter even when initial improvement targets are met.
5. Address underlying mindsets.
Addressing underlying mindsets begins with the understanding of the end in mind. Managers must instill meaning and not just challenge employees. Employees must be able to understand the reason why change is being undertaken. With understanding comes the willingness to change. And this is essential.
Mastering Business Transformation. Is it Worth the Investment?
Is Business Transformation worth the time, human capital and financial resources invested? Is it just a waste of time? Anyway, oftentimes organizations lose momentum after transformation and revert back to old ways.
Business Transformation fails because companies often just focus on short-term gains and get to neglect long-term imperatives. Companies fail because we succumb to common pitfalls in Business Transformation. It is ending transformation prematurely, losing financial discipline, or succumbing to change fatigue.
But, if companies regularly apply the 5 disciplines in its daily operations, companies can unlock the greatest value that Business Transformation brings. It can be both revolutionary and evolutionary.
Interested in gaining more understanding of sustaining momentum in Business Transformations? You can learn more and download an editable PowerPoint about Business Transformation: Sustaining Momentum here on the Flevy documents marketplace.
Are you a management consultant?
You can download this and hundreds of other consulting frameworks and consulting training guides from the FlevyPro library.